Christmas Stocking Facts That You Must Know
Who doesn't hang a Christmas stocking on Christmas Eve? So do you know what the Christmas stockings symbolize and the legend behind of Xmas stockings? What Christmas stocking stuffer is the best gift for your family?
A Christmas stocking is typically a sock or sock shaped bag. Christmas stockings are traditionally placed near a fireplace, although some people place them under their Christmas tree or hang them on the end of their bed. The stockings are traditionally filled with food to eat, and sometimes small gifts. Christmas stockings were originally plain socks, but soon, stockings made especially for the purpose of holding gifts, were designed.
Therefore, today we will introduce the fun facts about Christmas stockings you might want to know and also recommend some personal Christmas stockings you will love for your 2021 Christmas.
Why Do We Hang Stockings For Christmas?
There is no written history of the Christmas stocking, but there are many legends of how the stockings came about. One of the legends is that Saint Nicholas put gold coins in the stockings of three poor sisters.
One night, the girls left their stockings drying over the fireplace. Saint Nicholas knew the family was very poor, so he threw three bags of gold coins down the chimney. The money landed in the sisters' stockings. Since then, children have hung up their Christmas stockings on Christmas Eve, hoping to find them filled with gifts in the morning.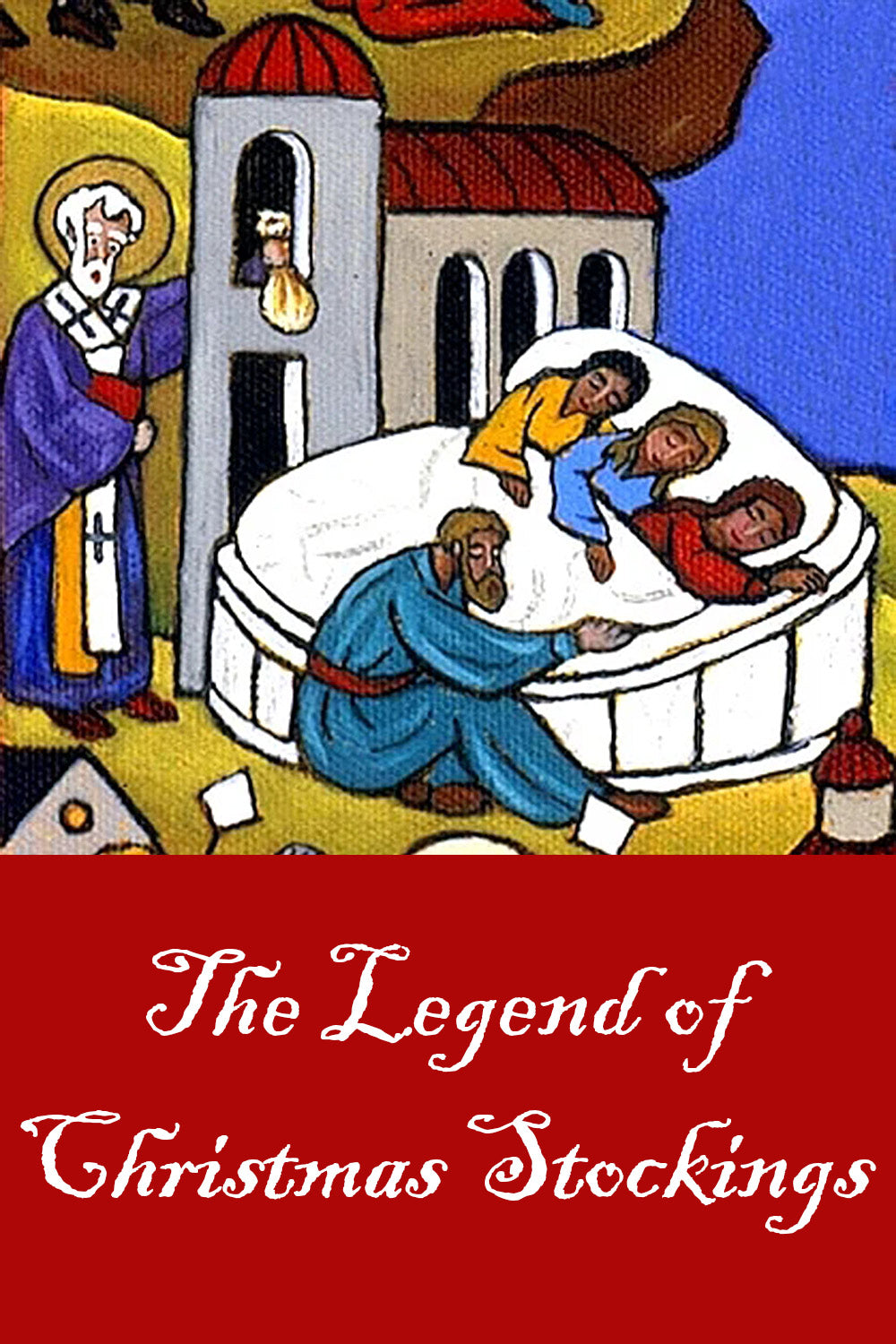 What Traditionally Goes in a Christmas Stocking?
What to put in a Christmas stocking? That will depends.For women, traditional stocking fillers could be chocolate, some fruit, something useful like socks and maybe some perfume samplers or skin creams to fill space. You can also be a little cheeky and add a can of an alcoholic drink to start the festivities.
As for the Christmas stocking stuffers for men,some fantastic ideas are Cologne, soap (handmade beer or manly soap is nice), bottle opener ring,knit hat, key chain, money clip, shot glass, mini bottles of booze, bandanas, etc.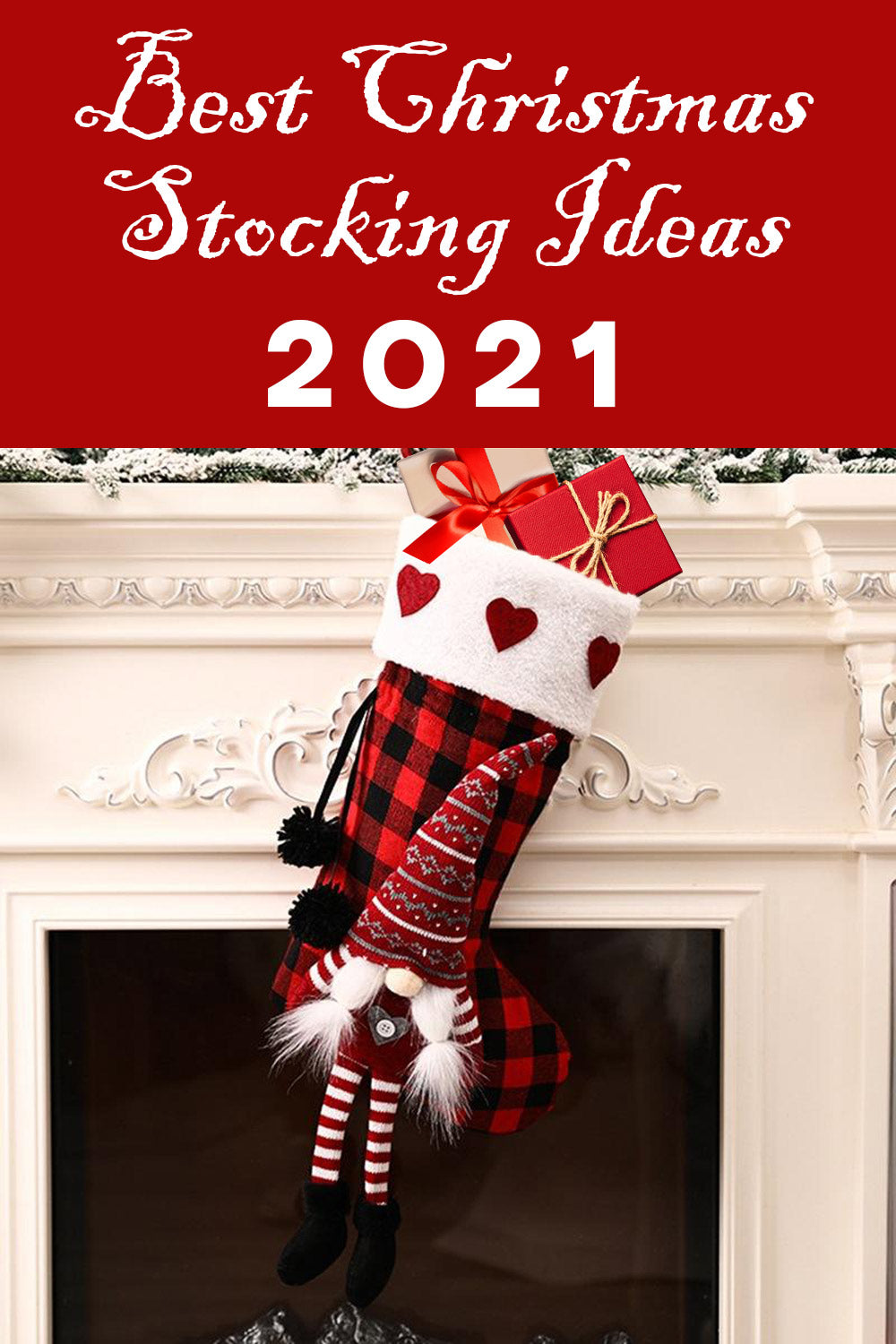 Why Do We Put Oranges in Our Christmas Stockings?
The tradition started during the Great Depression when many families couldn't afford to buy Christmas gifts. Sweet fruits like oranges were hard to come by and it was a special treat to get on in your stocking on Christmas day. Oranges were an exotic fruit grown in warmer climates so it was especially a treat in the colder areas.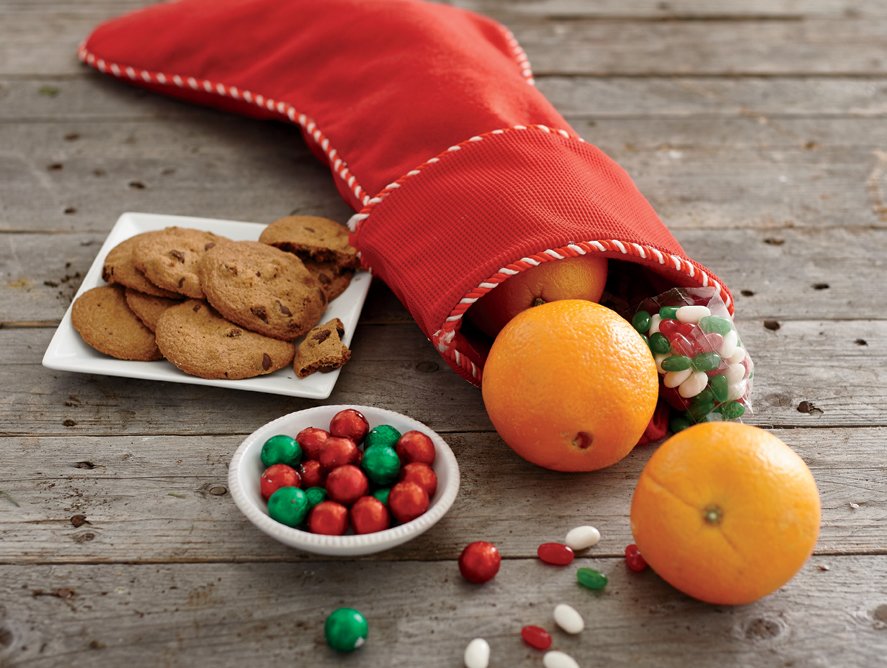 The tradition is also tied to the legend of St. Nicholas in which he gave 3 gold balls to a man who couldn't afford to marry off his daughters. The legend is that he tossed the gold balls down the chimney where they landed in the daughters' stockings.
To honor the legend, people gifted oranges instead of gold balls. Later, the oranges began to be replaced with small toys and the version of Christmas stockings that we now know.
TOP 10 Personalized Christmas Stockings You Will Love 2021
People like personalized Christmas stockings more and more than the traditional plain stocking. It might be time-consuming to choose the best Christmas stockings for your entire family, but picking out the perfect Christmas stockings for your home might be easier than you think.
Let us help you find the right personalized stockings for your family. Here we rounded up so many unique Christmas stockings to choose from.
This Dog Christmas Stocking is very attractive. During the Christmas period, families who like dogs or those with pets cannot refuse to hang such a Christmas stocking on the Christmas tree or the wall. In addition, the capacity of this Christmas stocking is also quite large. Use this Christmas stocking to hold small Christmas gifts, biscuits or candies, which will definitely surprise your family and friends.
This Christmas stocking is made of classic checkered cloth and matched with cute forest dolls. It is also deeply loved by children while creating a Christmas atmosphere. This kind of Christmas socks has a large top opening and a spacious interior space, which is very suitable for all kinds of candy, small gifts, and stockings stuffing to make Christmas more exciting. This will be the perfect holiday ornament to bring you and your family a happy Christmas.
This lovely Christmas stocking is made of linen and brushed fabric with red tartan and patchwork Christmas dolls, they are very durable and recyclable, very environmentally friendly. Fill the stockings with gifts and hang them on the Christmas tree as decoration, and make a wish when Christmas comes!
This cute bone-shaped Christmas stocking will give you and your pet a happy Christmas. This sock uses classic linen and Plaid fabric, but the interesting opening and paw tags make this sock stand out among many Christmas socks. In addition, the bone shape is very lively and cute. And the Stocking can be filled with toys, snacks, and gifts for the whole family at any time to create an unforgettable party time.
Want to share the joy of Christmas with your pet? This pet paw Christmas stocking is just right for you. The paw shape with a red and blue checkered pattern, and cute little charms in the shape of fish and bones. Warm fabric material can bring warmth to the home, put your cat or dog's favorite snacks inside, and spend this wonderful Christmas with them!
This linen Christmas stocking has a walnut soldier pattern in two colors, which is very delicate and cute. In addition, the socks can be perfectly matched with various gifts. Before Christmas, every family will put some cute stockings on the bedside for their children and wait for Santa to fill them with gifts. If you use this exquisite and cute Christmas stocking, it will surely bring more surprises to the children.
This Christmas stocking has very classic Christmas elements: red Christmas flowers and Santa Claus. As soon as you see this sock, you will feel that Christmas is coming. The socks are made of high-quality linen and red plaid cloth, so the quality is absolutely satisfactory. Highly suggest decorating with multiple stockings as it would create a more festive view and holiday atmosphere.
This Christmas stocking with Long-legged Plush Santa Claus must be the best packaging for children's Christmas gifts. This stocking has a large top opening and a spacious interior space, which is very suitable for placing all kinds of candies and small gifts to make Christmas morning full of surprises. The Long-legged Plush Santa Claus on this Christmas stocking is very festive and cute. At the same time, this product is made of high-quality materials and is very durable.
These large-capacity bags can store holiday gifts, candy, and other small gifts. They can be the best packaging for children's Christmas gifts. Each sock is printed with dot patterns, which can add to a Christmas atmosphere. The socks are made of acrylic fiber, strong and durable, and equipped with a lanyard, easy to use and easy to carry.
Want to get Christmas gifts from Santa Claus? Then you can't miss this Christmas stocking gift bag. This Christmas stocking made of warm fabric has a very large holding space for gifts, and the classic Christmas colors and the cute snowman and Santa Claus design let you feel the wonderful Christmas atmosphere. Hang them on stairs, doorways and near the Christmas tree to celebrate Christmas together.
In Short
With these unique and personalized Christmas stockings, it will be easier for you to choose the perfect Christmas stockings for your family. Besides Christmas stockings, you might also need some Christmas treat bags which are nice packaging for homemade Christmas presents. For some large Christmas gifts, Christmas gift bags are needed to make the gift more surprising and beautiful.